Punjab CM Badal praises Ahmadiyya Muslim Jamaat's efforts to promote world peace and brotherhood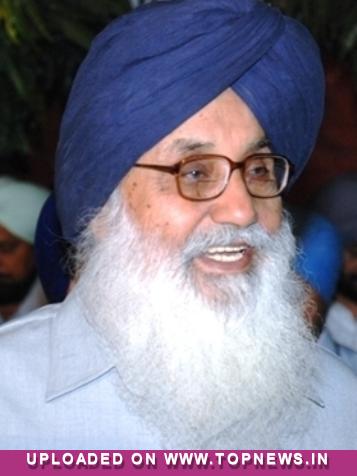 Qadian (Punjab), Dec 31 : In a message delivered on behalf Punjab Chief Minister Parkash Singh Badal, Sardar Sewa Singh Sekhawan, a former state government minister, conveyed the former's greetings to the community for their 121st Annual Convention in Qadian and also praised the community's efforts for world peace and brotherhood.
He also expressed his deep desire for His Holiness Mirza Masroor Ahmad, Head of the worldwide community to visit Punjab once again for the convention and bless everyone here.
He added that the participation of a large number of Pakistani nationals to this convention has helped in strengthening the bonds between the neighboring countries.
Addressing the All Religions Meet at the convention, several religious and social leaders spoke at length about the need for peace in society and appreciated the contribution of the community to society.
Attending the gathering, Dr. Rajkumar, Union Minister for State, said that the message of peace from this community is worthy of all appreciation and regard. He further added that it is the only community that is truly aspiring for unity and brotherhood today.
He also conveyed Prime Minister Manmohan Singh and UPA Chairperson Sonia Gandhi's greetings for the convention.
He further expressed a desire for a medical college to be opened in Qadian and assured to take up the matter with higher government officials.
SGPC Member Giani Joginder Singh said that religious conflicts arise due to fanaticism. He further added that Politics should be based upon truth and Justice, wherever true justice is lacking, it becomes dictatorship.
Baba Sukhdev Singh Bedi (16th descendent of Guru Nanak Dev ji) from Dera Baba Nanak appreciated Jamaat's services and extended an invitation to everyone present at the convention to visit and see the Holy Chola Baba Nanak.
Other notable scholars and leaders who spoke on the occasion included Giani Joginder Singh from the Damdami Taksal, Acharya Chand Ramji from Ayodhya, Deepak Kumar, Chairman Block Congress Committee, Himachal Pradesh, O. P Upadhya, Vice-Chancellor Guru Ravias University Hoshiarpur, Dr Sukhpreet Singh from Sikh Chetna Manch, Sant Baba Harpal Singh, representative of Nanmdhari Sanstha Bhaini Sahib, Ludhiana, Father Sumanta Roy, Bishop, North India, Dr Sadhvi Prachi, MLA Uttarakhand, Master Mohan Lal, former transport minister of Punjab.
Earlier in the day, the three day Annual Convention of the community began from Saturday and is seeing participation from 31 countries including more than 5000 delegates from Pakistan alone.
The Ahmadiyya Muslim Jama'at is a dynamic community and is spread over more than 200 countries. It was founded by Mirza Ghulam Ahmad (peace be upon him) in 1889 at Qadian. (ANI)