Prof Wuthrich inaugurates Biocon Research Centre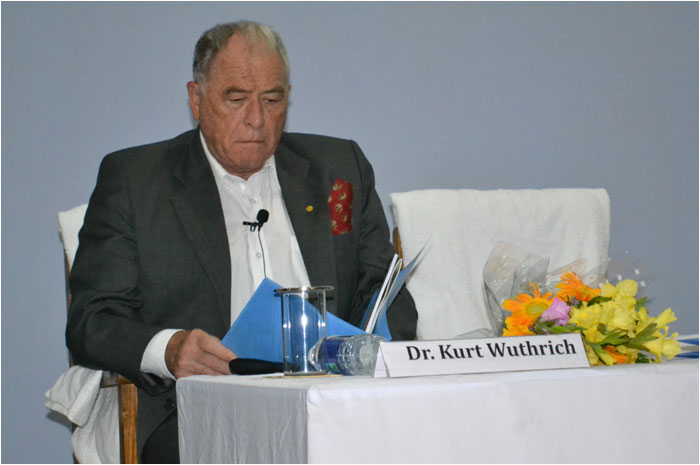 A new Integrated Research and Development Centre of the Indian biotechnology major, Biocon has been inaugurated by internationally renowned Nobel Laureate Prof Kurt Wuthrich.
Biocon chief Kiran Mazumdar Shaw said at the event that 300 scientists would be employed at the new Biocon Research Centre (BRC). However, she did not define the timeframe for recruiting the scientists for the centre. Shaw also said that BRC is equipped with cutting edge instrumentation for extensive molecular and functional characterisation of Biologics.
She also said that the company plans to develop a centre of research excellence, which will aim to develop advanced and affordable solutions to tackle several debilitating disease. Biocon will rope in outstanding scientists from the best institutes around the world also interact with international thought leaders and participate in technical programs to boost innovation through sharing of knowledge.
BRC will also include an independent quality group to make sure that the centre is in compliance to good laboratory practices. The quality group will also use checks to ensure that the International regulatory guidelines are implemented so as to develop among the best biologics and biosimilar solutions.
The BRC will include units such as Molecular Biology Lab, Biologics Process Science Labs, Formulations Development Lab and Molecular Characterisation Lab and will be spread across 2,00,000 square feet. It will be capable of carrying out researches on various fields including molecular biology, biological process sciences, formulation research and pre-clinical and clinical development.
"The centre has come up with total investment of Rs 250 crore. We have 300 scientists as of now, but with this level of technological advancement, we can have 300 more working with us. We will get scientists from the best institutes from across the world," said Kiran Mazumdar-Shaw.