Pope begins summer holiday in Italian Alps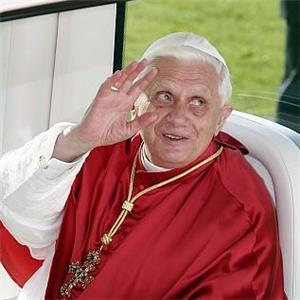 Les Combes di Introd, Italy - Pope Benedict XVI arrived Monday in the northwestern Italian Alpine town of Les Combes di Introd to begin a two-week holiday that follows an intense first half of 2009 for the 82-year-old pontiff.
Benedict first flew by plane from Rome to Turin, before boarding a helicopter and touching down just after midday on a grassy field.
Awaiting him was the local mayor and other officials of the town which situated in Italy's Valle d'Aosta region.
The pontiff came from a busy last week at the Vatican, including the publication of his social encyclical - calling for financial and economic guidelines to be based on ethical principles - and on Friday, his first meeting with US President Barack Obama.
Hosting Benedict during his to stay in Les Combes di Introd, is a chalet which has been equipped with a new piano, allowing the pontiff, a keen hobby musician, to indulge in one of his favourite pastimes.
Far from Rome's torrid summer, the gardens outside offer the pope a spectacular, snowcapped view of Europe's highest peak, Mont Blanc which straddles the border with nearby France.
Before his return to Rome on July 29, Benedict's only two planned public engagements are Sunday Angelus prayer ceremonies, including one scheduled for July 19 in Romano Canavese, located some 100 kilometres away in Italy's Piedmont region.
Earlier this year, the German-born pontiff completed his first trips as pope to Africa and the Middle East and also had to deal with a controversy sparked by his pardoning of four ultra-traditionalist bishops, including one whose Holocaust-denying comments were aired at the time.
Benedict is is set to undertake a pastoral visit to the Czech Republic in September. (dpa)