Tom Vilsack
Submitted by Satish Kumar on Mon, 12/07/2015 - 13:53
Climate change is not an issue just for animal and plant species, but for humans too. A new report by the United States Department of Agriculture (USDA) showed that climate change may have a negative impact on global food security. It means we may have less food in future due to climate change.
Secretary of Agriculture Tom Vilsack released the major scientific assessment in the COP-21 Paris Climate Conference. In a statement, Vilsack said, "Accurately identifying needs and vulnerabilities, and effectively targeting adaptive practices and technologies across the full scope of the food system, are central to improving global food security in a changing climate".
Submitted by Piyush Diwan on Thu, 01/26/2012 - 20:20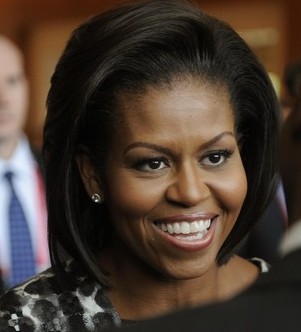 US's first lady Michelle Obama and Agriculture Secretary Tom Vilsack have announced an overhaul to the country's the school lunch program, following the 2010 Healthy, Hunger-Free Kids Act.
The overhaul, which will be the first major nutritional change in more than 15 years, would result in meals with less sodium, more whole grains and a wider selection of fruits and vegetables.