Staffan de Mistura
Submitted by Hardeep Sidhu on Thu, 03/27/2014 - 00:27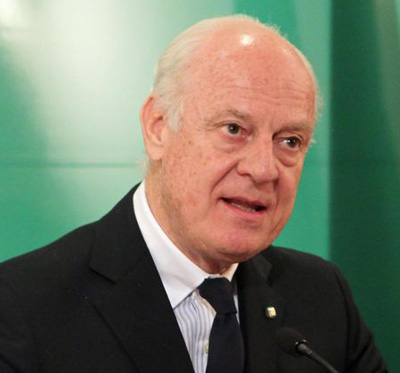 Rome, March 26 : Italy will not participate in the trial of two Italian marines held in India for over two years for allegedly killing two Indian fishermen, Italy's special envoy in the case Staffan de Mistura said Wednesday.
"Whatever happens at the March 28 hearing in New Delhi, we will not be present," De Mistura told an Italian house committee.
De Mistura said that "the Italian position is very firm" and that is "no trial", ANSA news agency reported.
De Mistura also reiterated that Italy's goal was to rally international support for the case.