Antonio Conted
Submitted by Sukhdeep Grewal on Mon, 02/24/2014 - 17:33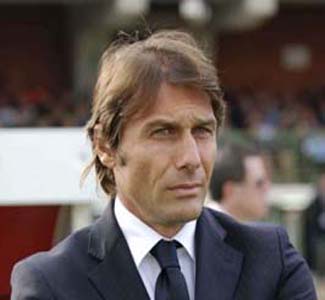 Rome, Feb 24 - Juventus head coach Antonio Conted has admitted he was wary of AS Roma, whose good form has put pressure on the Turin side in the the race for the Italian Serie A title.
Roma, who are nine points adrift of Juventus with one game in hand, are a team more dangerous than Napoli of last season, according to Conte, reports Xinhua.
"We're having a great campaign, but Roma are playing great football and have enthusiasm. Are they more dangerous than Napoli were last year? Yes. Definitely," he said.