Alexey Miller
Submitted by Dalbir Sahota on Sat, 11/01/2014 - 12:52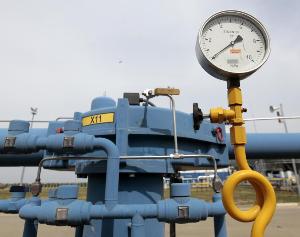 Moscow: Russia will resume shipping natural gas to Ukraine after Kiev pays off its first debt installment for past supplies of gas next week, officials said on Friday.
Alexei Miller, chief of Russia's state-controlled Gazprom natural gas giant, made the statement hours after Russia, Ukraine and the European Union thrashed out a USD 4.6 billion deal that will guarantee Russian gas supplies to Ukraine and further on to the EU.
The deal eased fears that Europe will end up shivering this winter like it did in 2009, when a spat over Ukraine's gas bill prompted Russia to cut off energy supplies to Europe for nearly two weeks.
Technology Sector