Pearl Jam rocks Chile music fest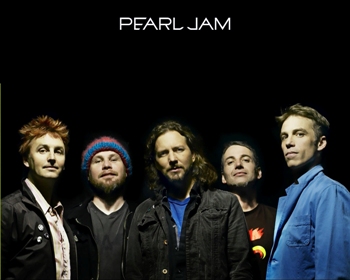 Santiago, April 8: US rock band Pearl Jam kept the soul of grunge alive at the 3rd edition of Chile's Lollapalooza music festival.
The death of Nirvana leader and legend Kurt Cobain 19 years ago and of Alice in Chains singer Layne Staley in 2002 had left this subgenre of rock without key stylists and almost resulted in its slipping into oblivion.
After a long day of music Saturday, though, the thousands of music fest fans - both Chileans and foreigners - were delighted with almost 30 numbers played by the Seattle band.
After hearing the first guitar solo of the night and the introduction of the band members, Pearl Jam lit into the powerful "Do the Evolution".
At a certain point midway through the concert, the group went back to the dressing room for a few minutes for a breather and many in the audience left despite the fact that the grunge-fest continued after full-blast a just a little while.
The band saved for the second half of the concert some of its most emblematic songs, including "Black", from its first and most successful album "Ten" (1991), wowing the most faithful rock lovers who stuck it out until the end of the day's 12 hours of non-stop music. (IANS)