Oz team doc says 'deceased' Hughes suffered 'massive bleed' into brain on Tuesday
Submitted by Sukhdeep Grewal on Thu, 11/27/2014 - 18:00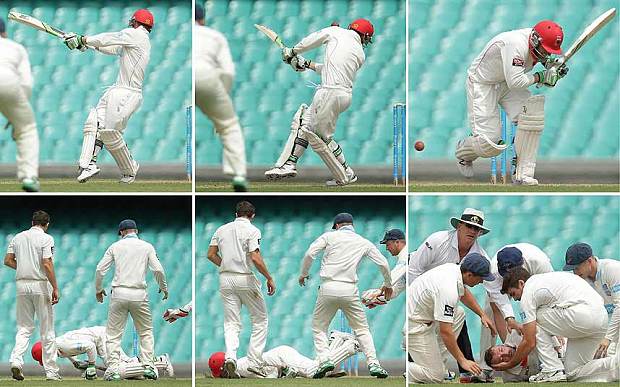 Sydney, Nov 27 : Australian cricket team doctor Peter Brukner has said that deceased batsman Phillip Hughes suffered a massive bleed into his brain on Tuesday afternoon.
25-year-old Hughes passed away after succumbing to injuries he endured at the SCG on Tuesday after being hit by a bouncer under the helmet behind his left year. The 25-year-old South Australian batsman, who was pushing for a Test recall against India in Brisbane next week, was knocked out after the ball made impact.
Brukner said at a press conference at St Vincent's Hospital that such injuries are frequently fatal at the time. However, Hughes was resuscitated and spent the next two days in an induced coma, Sydney Morning Herald reported.
Brukner said that Hughes and his family had been surrounded by literally hundreds of people over the past two days.
The doctor also said that he was enormously impressed by the genuine care and love Australian cricket captain Michael Clarke had shown the family. (ANI)