Olympians decide to return AIFF grant
Submitted by Bhuvan Kala on Thu, 08/06/2009 - 04:31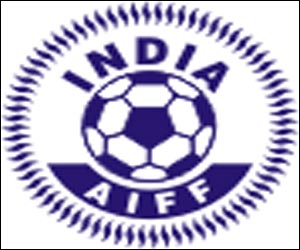 The nine surviving members of Indian football squad that made into semifinals of the 1956 Melbourne Olympic Games have decided to return the grant of Rs 25,000 sent to them by the All India Football Federation (AIFF).
Samar (Badru) Banerjee, the captain of that team, said that nine surviving players of the total eighteen members, who participated in the semifinal, have been disgraced by this small amount given by AIFF. He added that they are beggars, as the amount given by them is nothing as compared to their achievement.
The nine surviving member of the 1965 Olympic football squad includes S Narayan, Abdus Salam, Ahmed Husain, Nikhil Nandy, Mohammad Zulfiqaruddin, Kesto Pal and PK Banerjee, Tulsidas Balaraman and Bardu.
Banerjee also said that he had asked AIFF secretary Alberto Colaco to arrange a pension scheme for the Olympians like BCCI has for cricket players. He added that this happened when they visited AIFF headquarters in February after Union sports minister MS Gill had honored them at a ceremony in New Delhi.