Obama enjoyed highest approval ratings in Washington, Hawaii in 2012
Submitted by Karan Jakhad on Tue, 01/29/2013 - 19:52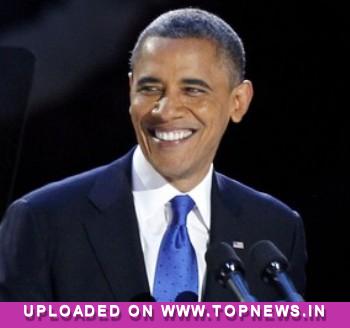 Washington, Jan 29 : President Barack Obama enjoyed his highest approval ratings in Washington, D. C., and Hawaii in 2012, according to a new poll.
The Gallup Poll found that Obama's top approval rating for last year was in D. C., at 82.4 percent, followed by Hawaii at 64.2 percent and Vermont at 59.1 percent.
The poll found that the president, however, clocked in with popularity under 30 percent in Utah and Wyoming.
According to Politico, the Democratic president was least popular in Utah, where he has a 27.9 percent approval rating; in Wyoming at 28.5 percent and in Alaska at 31.4 percent.
Gallup indicated that his overall approval rating is an average of 48 percent for 2012, up from 44 percent the previous year. (ANI)