Noted writer Vishnu Prabhakar passes away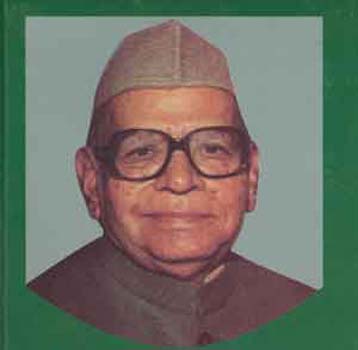 Lucknow, Apr. 11 : Eminent writer, litterateur and Padma Bhushan award winner Vishnu Prabhakar passed away on Saturday in New Delhi.
Dr Prabhakar, who was suffering from chest infection, was admitted to the Maharaja Agrasen Hospital in Punjabi Bagh two weeks ago following complaints of breathing difficulties.
The Sahitya Akademi award winner, 96, is survived by two sons and two daughters. His wife Sushila Prabhakar died a few years back.
Dr Prabhakar's condition deteriorated late last night and the end came in early morning, and his family members were by his side when he breathed his last.
In his will, Dr Prabhakar had decided to donate his body organs.
The body will be donated to the All India Institute of Medical Sciences (AIIMS).
Prabhakaran was born on January 29, 1912 in the Mirapur village of Muzaffarnagar district in Uttar Pradesh.
Writer of over 50 published works, Dr Prabhakaran had written novels, plays and story collections in his lifetime.
A unique characteristic of his works is that it had elements of patriotism, nationalism and messages of social upliftment.
Dr Prabhakar was awarded Padma Bhushan and the Sahitya Akademi Award for his novel Ardhanarishvara (The Androgynous God or Shiva).
He had also won lot of acclaim for his biography ''Awara Maseeha''. (ANI)