Nielsen expands contract with TCS
Submitted by Keshav Seth on Wed, 02/13/2013 - 11:41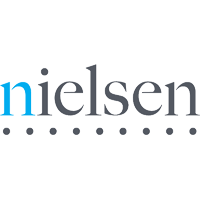 TV ratings agency,  has said that it is expanding its contract with Tata Consultancy Services, which is a leading Indian software services provider, from $1 billion to $2.5 billion.
The new contract will be among the largest for the Indian company will be expanded by three years to 2020. The deal comes at a time when the Indian IT services sector has started recovering due to increased IT spending by existing customers and contracts from new customers.
Nielsen said in a regulatory filing that it would buy at least $100 million in services per year from TCS. The Tata Group conglomerate firm said that the total number of customers contributing more than $100 million to revenues per year has risen from 14 to 16 in January. TCS provided IT and business services to Nielsen under the contract that was signed in 2007.
TCS counts General Electric, British Airways and Sony among its clients. TCS already has a multi-year outsourcing contract worth $2.5 billion with Citigroup and a $2.2 billion contract with UK-based Friends Life. TCS directly competes with the likes of Infosys and Wipro and also global firms like IBM and Accenture.