Murray laments heavy defeat against Federer at World Tour Finals
Submitted by Sukhdeep Grewal on Sat, 11/15/2014 - 21:34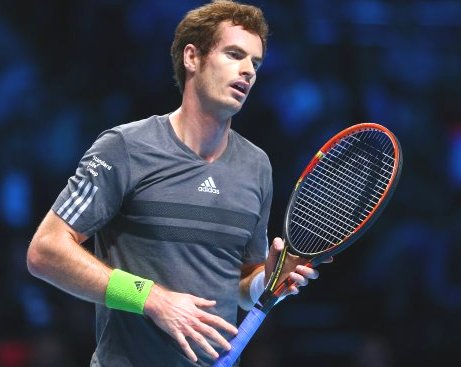 London, November 15 : Britain number one Andy Murray revealed that he has never endured a heavy defeat like his 6-0, 6-1 thrashing by Roger Federer at the ATP World Tour Finals.
Murray believes that he has never been in that position in his entire career as he struggled to earn some points in order to counter strikes made by Federer. He further laments that it would be a tough task to look back at this defeat in the future. It may never happen again, said Murray in his column, the BBC reported.
Praising the performance of Federer, he said that he played an exceptional tennis and by far this has been his best against him. He further said that he has learned a lot this year and intends to amend his game for the next season.
Maintaining a positive outlook, Murray also said that he has time to think about making a few changes. Eyeing Australian open as his next target, he said his goals would remain as high as ever, and realize what is required to sustain a higher level consistently. (ANI)