Media, entertainment industry records 11 percent growth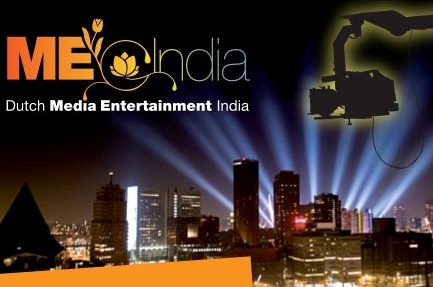 Mumbai, March 21 : The Indian media and entertainment (M&E) industry registered a growth of 11 percent over 2009 and touched Rs. 652 billion in 2010, according to a FICCI-KPMG report.
The report will be formally released at the FICCI Frames 2011 -- an entertainment and business summit of the Federation of Indian Chambers of Commerce and Industry starting Wednesday.
According to the report, the film industry did not register a decent growth in was its challenging year 2010. However, with better content, increase in the number of multiplexes, investment in research and continued cost corrections, the industry is estimated to grow from Rs. 83 billion to Rs. 132 billion by 2015.
Overall for the M&E industry, 2010 was a year of great dynamism with growth across all sectors other than films. The report highlights a strong recovery in advertising spends as a key driver for growth. These grew by 17 percent to Rs. 266 billion and accounted for 41 percent of overall industry size.
"The resurgence in advertising, growth in subscription revenues, thrust on digitization, and emerging avenues for content monetization were the key growth drivers for the Indian Media and Entertainment industry in 2010," said Rajesh Jain, head of Media and Entertainment at KPMG, in a statement.
"However, going forward, it will become imperative for media companies to reset their business models and build greater focus on profitability and changing consumer preferences," Jain added.
Backed by positive industry sentiment and growing media consumption, the industry is estimated to achieve a growth rate of 13 percent in 2011. Overall, the industry is expected to register a Compound Annual Growth Rate
(CAGR) of 14 percent to touch Rs. 1,275 billion by 2015.
Contrary to most other markets in the world that continue to witness an erosion of the print media industry, in India the sector witnessed a growth of 10 percent in 2010 and is expected to continue to grow at a similar pace over the next five years, the report says.
Rising literacy levels and low print media penetration offer significant headroom for growth.
Television, meanwhile, saw a tremendous increase in the net DTH subscriber base totalling to 28 million at the end of 2010.
With the growth in advertising and subscription revenues, the television industry grew by 15.5 percent in 2010 and is expected to grow at a CAGR of 16 percent to touch Rs. 630 billion by 2015. Television is expected to account for almost half of the Indian M&E industry revenues, and more than twice the size of print, the second largest media sector.
"The key industry highlights are the growing potential of the regional markets, increasing media penetration and per capita consumption and increasing importance of New Media driven by changing media consumption patterns," said Amit Mitra, secretary general, FICCI.(IANS)