Marico gets nods; soon launch IPO in Bangladesh
Submitted by Keshav Seth on Fri, 07/10/2009 - 03:49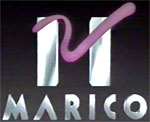 Marico Ltd, a leading fast moving consumer goods (FMCG) company, has notified that Marico Bangladesh Ltd (MBL), a wholly owned subsidiary of the Company, has finally secured the approval of the Bangladesh Securities and Exchange Commission (SEC) for making an Initial Public Offer (IPO) in the market.
The IPO is scheduled to open in August 2009 and will offer 14,92,100 ordinary shares of Taka 10 each at an issue price of Taka 90 per share (including premium of Taka 80 each).
The shares of MBL are proposed to be listed in Bangladesh on the Dhaka Stock Exchange and the Chittagong Stock Exchange.
Ahead of positive announcement, the scrip of the company today closed the day at Rs 81.