Mamata warns 'shameless leaders' against talking big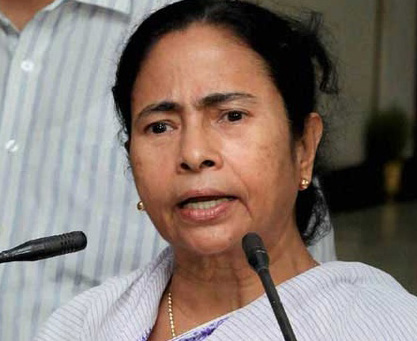 Siliguri (West Bengal), March 25 : West Bengal Chief Minister Mamata Banerjee Tuesday launched a veiled attack on Congress vice president Rahul Gandhi, saying leaders who never knew what poverty was should not talk big.
Rahul Gandhi Tuesday criticised the Trinamool Congress government in the state for not utilising central funds.
Hours after he said at a rally in Jalpaiguri that central funds reached Kolkata but were not utilised, Banerjee at another rally at neighbouring Darjeeling district accused the Congress of robbing the state of its due share of money.
"Leaders from Delhi are claiming they have given us crores of rupees and we never spent it.  Shameless leaders, those who never know what poverty is, those who are born as landlords, they are talking big," Banerjee said in Naxalbari, in an indirect reference to Gandhi.
Banerjee, however, did not name anyone, and said she never takes "unworthy names".
"Those who have taken away Rs. 74,000 crore towards debt repayment and leave us with nothing, they are talking big.  Not only that, they have not given us Rs. 87,283 crore which we are entitled to," she said.
"Funds are due for many schemes, we are not getting our dues, and now those who have back stabbed us, they are pointing fingers at us," she said amid loud appreciation from the crowd.
The Trinamool has been relentlessly criticising the central government over the debt issue saying it was taking away all its revenue towards servicing debts incurred "unscrupulously" by the erstwhile Left Front government.
In a point by point rebuttal, Banerjee also hit out Gandhi who ridiculed the condition of the roads in the state by saying "the roads are so bad that a two-minute journey takes 20 minutes".
"Those who are talking about roads, I must remind them, the roads are not state roads, rather national highways and are the reasonability of the centre," Banerjee said, adding that her tireless pleas to repair them has fallen on deaf ears.
"They are behaving as if they are doling out money to Bengal from their own pockets.  Don't dare me to open my mouth.  If I do that, many things will come tumbling out," she warned. (IANS)