Malaysian Indian Congress demands street to be named after Tamil philanthropist
Submitted by Sahil Nagpal on Tue, 05/19/2009 - 16:17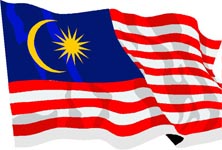 Ipoh (Malaysia), May 19 : The Malaysian Indian Congress has urged the Perak Government to name a street in the Teluk Intan District after late Tamilian philanthropist Vallal Rengasamy Pillai.
Vallal Rengasamy Pillai was a well-known businessman. He had financed the Tamil Festival in Penang that earned him the title "Vallal". The Tamil term means generous, magnanimous or a philanthropist.
The MIC branch chairman of Teluk Intan A. Subramaniam said Pillai's contributions are remembered not only by the Indian community but also to other communities in the area.
In a memorandum to the Perak Government, he said all the Indian organizations in the area are supporting the proposal, The Star reports. (ANI)