Malaysia declared world's most vital Islamic-finance hub
Submitted by Sarthak Gupta on Mon, 01/07/2013 - 18:25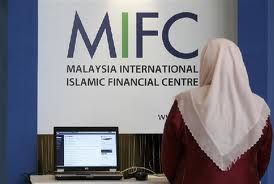 Kuala Lumpur, Jan. 7 : Malaysia has been named as the world's most important Islamic-finance centre, although the richer Gulf states and Saudi Arabia have bigger Islamic banks and Indonesia the largest Muslim population, financial news magazine The Economist has said.
Malaysia also dominates the global market for sukuk, or Islamic bonds, the magazine said in an article named `Banking on the ummah: Malaysia leads the charge in Islamic finance', in its latest issue on January 5.
The magazine said that leadership in financial services is not an obvious one. Yet, in some ways the country is the world's most important Islamic-finance centre, the Star reports.
It added that just over a fifth of the country's banking system, by assets, is Syariah-compliant. The average for Muslim countries is more like 12 percent, and often a lot less.
According to the report, the magazine said Malaysia was home to the Islamic Financial Services Board, an international standard-setting body.
The magazine said Malaysia''s Muslim heritage, outward-looking nature and links with financial hubs like Britain and Singapore made the place a natural candidate to bridge the worlds of religion and capitalism, the report said.
It said two institutions in particular the International Centre for Education in Islamic Finance (INCEIF) and the Islamic Banking and Finance Institute of Malaysia (IBFIM), both set up by the central bank have contributed to Malaysia''s pre-eminence in the field, the report added. (ANI)