Lupin Ltd Buy Call: Abhishek Jain, StocksIdea.com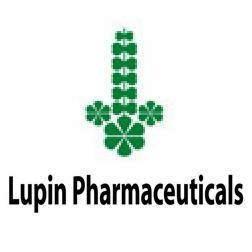 Lupin Limited is an innovation led transnational pharmaceutical company producing a wide range of quality, affordable generic and branded formulations and APIs for the developed and developing markets of the world. Lupin was formed with the amalgamation of Lupin laboratories with Lupin Chemicals. Its activities include pharmaceuticals, bulk drugs and formulations, fermentation, bio-technology, natural products and agro chemicals.
Lupin's drugs and products reach over 70 countries in the world. Lupin has emerged as the 5th largest and the fastest growing Top 5 company in the U. S by prescriptions, lupin is the only Asian company to achieve that distinction. The company is also the fastest growing, top 5 pharmaceutical players in India (ORG IMS) and the fastest growing top 10 Generic players in Japan and South Africa. (IMS), Lupin also has the unique distinction of being the fastest growing top 10 Generics players in the two largest pharmaceutical markets of the world i. e. in U. S ranked 5th by prescriptions & growing at 52 % and in Japan ranked 7th and growing at 23%.
Products & Services—
Lupin has set its focus on anti-bacterials, anti-asthma and diabetic research. The company has plans to enter new non-conventional route of drug administration. Synthesis of drugs involving complex chemistry/technology has been identified for process development research. New herbal leads for new indications have been identified for further development. Lupin's Global Formulations business constitutes close to 84% of Lupin's overall business mix, and in terms of geographies, USA is its largest market outside India. Nearly 2/3 of the overall business of the Company comes from International Markets; hence Lupin has successfully nudged closer to its vision to be a research led international pharmaceutical company.
The Company's wide product basket comprising formulations from Cephalosporins, CVS, CNS, nti-Asthma, Anti-TB, Diabetology, Dermatology, GI, and other therapy segments have been trusted by its patients and doctors across geographies.
The global Active Pharmaceutical Ingredients (API) space is driven by the two Asian giants China nd India. While India has fewer API players than China, it is more prolific than its counterpart in he API industry largely because of India's Quality and credentials as the best manufacturer of eneric formulations worldwide. Lupin is one of the select few API players from India that have ade an indelible mark on the global stage. Lupin is also amongst one of the very few harmaceutical companies globally that are strong players on both fronts of the pharmaceutical usiness - APIs and Formulations. This makes Lupin a truly formidable, fully-integrated global harmaceutical company.
Lupin continues to enjoy global market leadership in Rifampicin, Pyrazinamide and Ethambutol, s well as in Cephalosporins such as Cephalexin, Cefaclor and their Intermediates.
Recent Developments—
Lupin announced on 16th May that its subsidiary, Lupin Pharmaceuticals has received final approval for its Lamivudinc and Zidovudine Tablets, 150 mg/300 mg. from the United States Food and Drugs Administration (FDA). Lamivudinc Zidovudine is a combination of two nucleoside analogue reverse transcriptase inhibitors and is indicated in combination with Oilier anti retro vital agents for the treatment of I IIV-1 infection.
Lupin announced on 5th June that its subsidiary, Lupin Pharmaceuticals has received approval from Suprax capsules 400 mg from the United States Food and Drugs Administration (USFDA). Lupin expects to commence shipping the product in the near future. The approval will expand Lupin's range of Suprax dosage forms available to treat the approved indications in appropriate patients.
Financials—
Lupin reported just-in-line sales, while the net profit came in below expectations. For the quarter, the company posted sales a rise of 24.6% year on year. Due to the higher tax along with the deprecations during the quarter the net profit of the company was 30% less than previous quarter.
Valuation & conclusion—
Lupin is looking to repeat its Japanese business model of expansion through acquisitions in markets like Latin America, Europe and Canada as it looks to strengthen overseas business by FY 13. At current market price the stock is trading at 14.5 P/E multiple of its financial year 2014 estimated earnings. We recommend investors to buy Lupin limited with a short term to long term investment horizon.