LG to quit CRT TV business in South Korea
Submitted by Keshav Seth on Tue, 08/31/2010 - 01:54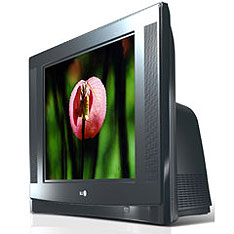 The Korean Consumer Durable player-LG Electronics recently announced that the company will put a hold to the production of cathode ray tube (CRT) TVs in its home country.
The reason for this sudden decision is the weakening demand of the CRT TVs and an expected future end to analog broadcasting in the country by 2012.
It was 45 years before when LG rolled out its first model of CRT TV under the company's old brand Goldstar.
However the sales of the CRT will be ceased when the stock piles at the domestic retailers is exhausted.
Interestingly ten years back, CRT TVs contributed to almost 90 per cent of the overall TV sales of the company. And in the first half of this year, this ratio was just 2 per cent.
However this move by the does not in any ways affect the nmanufacturing plans of the company in countries like Vietnam, India, Brazil, China and Egypt.
As it will continue with the production of CRT TV models in these markets largely, because of the high demand for the cheap TVs.