Kabbadi World Cup in Punjab, record prize money!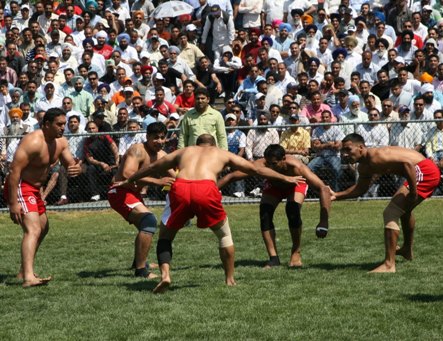 One of India's oldest games, Kabaddi saw good news coming its way on Monday. The Punjab government has announced a 15 day long sports mega event "World Cup Kabaddi".
The event was announced by the Deputy Chief Minister Sukhbir Singh Badal. The world cup would be starting in probably the last week of March and will carry on till the first week of April.
In order to encourage this traditional sport the prize money that is kept for the winners is record breaking too. The winners will be getting a sum of Rs. 1 crore whereas the teams scoring the second and the third position will be getting a sum of Rs. 51 lakh and 25 lakh respectively.
The deputy Chief minister also said that it was the Punjab government that had given gradation to the traditional sport which had been denied for the last 62 years and he also encouraged the youngsters to participate in the event and also join hands to fight against the tentacles of drug addiction.
He was also proud of the fact that out of the Rs. 1500 crore drugs seized in the country, 65% was seized by the Punjab Police alone.