Juventus coach wary of Roma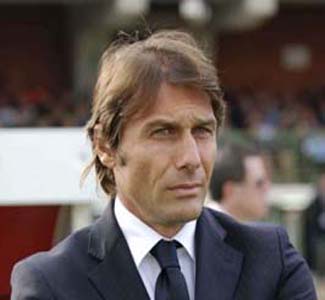 Rome, Feb 24 - Juventus head coach Antonio Conted has admitted he was wary of AS Roma, whose good form has put pressure on the Turin side in the the race for the Italian Serie A title.
Roma, who are nine points adrift of Juventus with one game in hand, are a team more dangerous than Napoli of last season, according to Conte, reports Xinhua.
"We're having a great campaign, but Roma are playing great football and have enthusiasm. Are they more dangerous than Napoli were last year? Yes. Definitely," he said.
He urged his side, who beat Torino 1-0 in the Turin derby Sunday, to stave off any challenge from Roma.
"They don't have any European commitments either, aren't getting anything wrong and in many ways remind me of my first year at Juventus. We have to be very wary, as when we gift points like we did at Verona then it gives those behind us even more hope," he said.
Conte conceded that European commitments could be a distraction for his side.
We will next week play away to AC Milan. What worries me is that we won't get back from Turkey until Friday morning at 7am (local time) and then play Sunday evening, so we'll barely get any rest," he added. (IANS)