Jury verdict in Apple-Samsung patent case may alter mobile-phone industry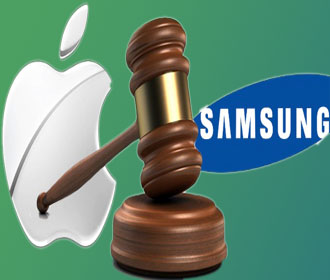 With the federal court jury in the Apple-Samsung patent lawsuit having awarded Apple over $1 billion in damages from Samsung for patent infringement, finding Samsung to have willfully violated five of six Apple patents, it is being speculated that the jury's verdict will likely alter the dynamics of the cutthroat mobile-phone industry.
The most obvious implications of the jury's verdict will be for Samsung, which was ordered to pay Apple damages to the tune of $1 billion. Despite the fact that Samsung would probably appeal the jury's verdict, the company's loss on nearly all counts implies that it would have to exercise great caution while designing its devices so that Apple cannot accuse it of `copying.'
Industry experts are of the opinion that, in addition to Samsung, its software-partner Google - the maker of Android operating system which runs Samsung's devices - will also be indirectly affected by the jury's verdict.
In fact, the other Android-device manufacturers too will become increasingly watchful while developing their devices, though the ruling will not apparently have much of an effect on Microsoft, which is planning to release its new Windows software in October and also foray into the hardware arena with a new tablet.
Noting that the dynamics of the mobile-phone industry - with handsets from different manufacturers essentially similar in appearance and performance - will be changed due to the verdict, Dickstein Shapiro's lawyer Robert Dickerson Jr. said: "Companies in the future are going to have to consider how much they want their product to look and feel like their competitors' products."