Johnson says rotation policy helping Oz become better team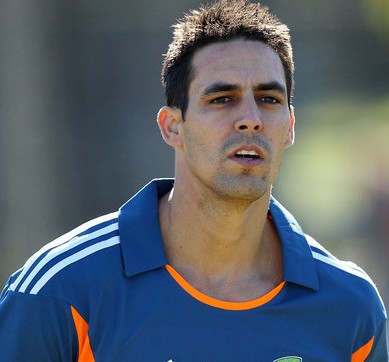 Sydney, Dec 27 : Fast bowler Mitchell Johnson has claimed Australia's contentious rotation policy for fast bowlers has helped the team become stronger, and added that the players were getting accustomed to the sports-science selection process.
Johnson, who joined the 200-wicket club on Wednesday after taking 4-63 on his return to the Test fray following forced rested in Hobart, said there''s been talk with rotation systems and policies, but it''s good to be able to bowl as a group, News. com. au reports.
The left-arm pace man said it can be tough for the fast bowlers in such a volatile system of rotation because you never know when you are playing or when you are not, but added that this helps the players to stick around more as a team. Johnson said he thinks the team has become a better side at the moment since they have so many fast bowling options now. (ANI)