Johnson ignores IPL for the third time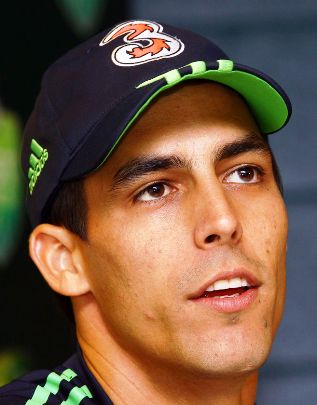 Melbourne, Dec 24 : Australian fast bowler Mitchell Johnson is ready to forgo Indian Premier League (IPL) for the third year in a row.
The Daily Telegraph reported that Mitchell, who is the International Cricket Council's cricketer of the year, would have been one of the most sought-after names at the third IPL auction on Jan 19 had he decided to nominate.
But Johnson's manager Sam Halvorsen said that the fast bowler will put country before cash by ignoring the lure of a six-figure payday in the IPL.
"We want to protect him from the wear and tear," Halvorsen said. "The decision was made easier because of our concern over the auction process. He might have been able to play half the tournament but at this stage we feel the break will be better for him."
Halvorsen also said that the other factors which prompted Johnson to skip the tournament was that player was at the whim of the auction process, which meant he was unable to choose where he would play or negotiate the size of his contract.(IANS)