James Corden refused to bare his butt in new movie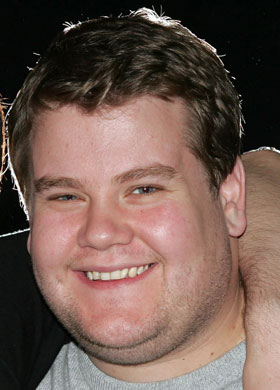 London, Aug 10 : Brit actor James Corden had to have a body double brought in after he refused to bare his butt in a dance scene in his latest movie 'Gulliver's Travels', starring Jack Black.
Corden, 31, was supposed to drop his trousers in front of 300 extras, and co-star Catherine Tate, but was so overcome with shyness that he asked an extra to take his place.
"James was showing off a bit in front of the extras and making everyone laugh," the Sun quoted a source as saying.
"But he got the hump when the director reminded him that there would be some close-ups of his backside.
"James really didn't want to do it and there was a bit of a set to.
"Eventually the director decided he would hire a body double to save his blushes.
"It took a while to find someone who had the same full figure.
"But eventually they sourced an extra with plenty of junk in his trunk and they filmed him from the waist down. In the final film you will not realise that it's not James," the source added.
The movie, based on Jonathan Swift''s satirical 18th Century novel, has been shooting for the last few weeks in Greenwich in southeast London. (ANI)