Israeli Bollywood-style film deemed worst marketing flick in history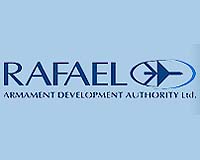 Jerusalem, Mar. 11 : A Bollywood-style dance film produced by an Israeli arms company -- Rafael Advanced Defense Systems - has been described in the blogosphere as possibly one of the worst marketing films in history.
The film, produced by Rafael for the Aero India Expo held in Bangalore last month, features actors in full Bollywood costume singing in English about bolstering Indo-Israeli defense ties.
Israel recently overtook Russia as the main defense supplier to India after breaking the one billion dollar mark in new contracts signed annually over the past two years.
In August, the Indian Defense Ministry approved a 2.5 billion dollar joint IAI-Rafael deal to develop a new and advanced version of the Spyder surface-to-air system.
Later this month, India is scheduled to receive the first of three new Phalcon Airborne Warning and Control Systems (AWACS) developed for the Indian Air Force by IAI. The sides are in talks for the possible purchase of another three AWACS.
The Danger Room blog on the Wired Web site called the film possibly the "most atrocious defense video of all time."
The FlightGlobal Web site called it a "catastrophic collision of Bollywood and the arms industry."
In the film, one male and several sari-clad actresses are seen dancing next to different Rafael missiles.
Rafael dismissed the criticism of its film and said that it made movies with a local theme for every international defense expo. (ANI)