'Intimidator' Poulter says ready to resume role as Europe's talisman at Ryder Cup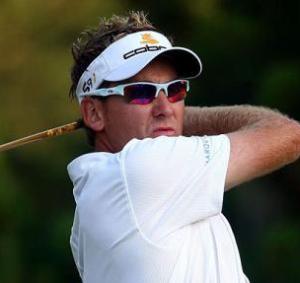 London, Sep 26 - British golfer Ian Poulter has said that he is ready to resume his role as Europe Ryder Cup team's talisman despite poor form coming to Glenaeagles.
Poulter reportedly has an 80 percent winning record in four Cups, sparking the miraculous win at Medinah last time, but has had only one top-10 finish on tour this year. He said that he is one of those players who stands tall.
Poulter said that when he does that and when he holes putts and is seen showing the emotion that can be the intimidation factor. He added that he has been able to do that an awful lot since playing in the Ryder Cup, The BBC reported.
Poulter said that he feels if that can continue, that's how he would try and intimidate. The Englishman was in brilliant form at the Ryder Cup two years ago, inspiring the remarkable European comeback with five birdies in the last five holes of Saturday's fourballs.
But this year Poulter missed the cut at the summer's Open and failed to break the top 50 at the most recent major, the US PGA.
Poulter has relished his role in Europe's domination of the contest, his ability to raise his game and showy on-course celebrations making him the obvious successor to inspirational players from the past like Seve Ballesteros and Colin Montgomerie.
Poulter said that it only happens every two years, and it's been a long time to wait between those weeks, adding that just the pride of what it means to put the shirt on, to soak up the electricity that one gets from the crowd is something which is the biggest adrenaline rush one could ever possibly have.
Poulter practised on Thursday with Justin Rose, Henrik Stenson and Jamie Donaldson, teeing off after a group containing Rory McIlroy, Martin Kaymer, Sergio Garcia and Thomas Bjorn, the report added. (ANI)