IndusInd Bank launches Video Branch service for customers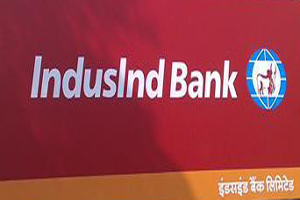 Chennai: Private sector IndusInd Bank has launched video-branch, claiming to be a first-of-its-kind service, enabling customers interact with the staff of the bank through video conference facility.
"IndusInd Bank has launched a new customer-centric service titled Video Branch. This innovative offering enables customers to do a video-conference with a bank staff. This is a first-of-its-kind initiative in banking industry facilitating customers to interact with staff at their own convenience...," the bank said in a statement.
"In a move to digitise the banking experience for all customers, IndusInd Bank video branch is a 24x7 unique innovative service allowing customers to interact face-to-face with their bank branch using desktop, tablet or smartphone.
"IndusInd bank customers can now do all the transactions they do at a bank branch without going to it...," IndusInd Bank Head (Consumer Banking) Sumant Kathpalia said.
The new facility allows customers to interact with their branches through 'Video Branch' app from Google Play Store and Apple App Store on their smartphones. They can also avail this facility by logging into bank's website.
The video branch service helps customers avail various services like fixed deposit booking, NEFT, transfer service through a video chat with contact centre executive instantly.
The facility is available to existing and new customers of the IndusInd Bank, the statement added. (PTI)