Indian Unit Declines 27 Paise Vs US Dollar
Submitted by Harish Dhawan on Fri, 05/25/2012 - 15:26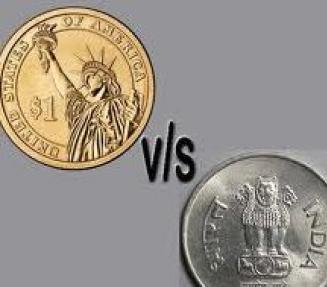 The Indian currency declined 27 paise to Rs 55.92 as compared to the American dollar in morning trade today on solider US currency against euro and Asian currencies.
Forex traders stated that in addition to dollar's benefits in the abroad markets on constant eurozone fears, a feeble opening in the stock exchange also put pressure on the Indian unit.
But, the central banking institution's hint that it may sell dollars straightly to oil firms capped the losses.
The Indian currency closed up by 35 paise at 55.65 after dipping to a fresh intra-day low of Rs 56.38 versus the US currency during the earlier session.
In the meantime, the BSE benchmark Sensex lost by 69.50 points or 0.43% to rule at 16,152.80 in the morning session.