Indian equities markets end lower as inflation reigns high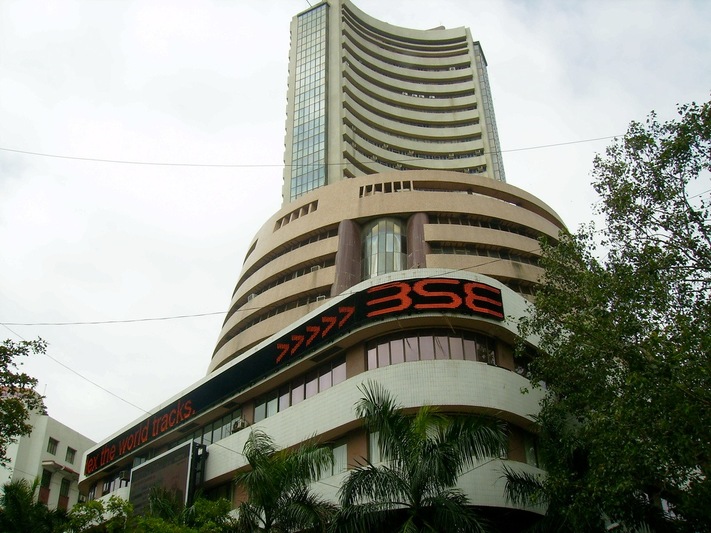 Mumbai, May 22 : Indian equities markets closed the week in the red with benchmark indices losing over one percent and broader indices slipping more, as bearish sentiments strengthened after oil marketing companies hiked petrol prices. A hike in diesel prices is also on the cards, which could result in a bout of high inflation.
The 30-scrip sensitive index (Sensex) of the Bombay Stock Exchange (BSE) closed the week 1.11 percent or 205.19 points lower at 18,326.09 points, compared to its previous weekly close of 18,531.28 points.
At the National Stock Exchange, the 50-scrip S&P CNX Nifty too closed lower at 5,486.35 points, down 1.05 percent compared to the previous Friday close of 5,544.75 points.
Broader market indices fared worse, with the BSE midcap index closing 2.12 percent lower and the BSE smallcap index losing 2.19 percent.
Had it not been for a rally Friday, which saw the Sensex and Nifty rising over one percent, the scenario would have been much worse.
"Indian markets reacted negatively to the sharp increase in petrol prices by the oil marketing companies and higher than estimated reading of 8.66 percent on inflation," said Sanjeev Zarbade, vice president, private client group research, Kotak Securities.
"This coupled with continued selling by the FIIs resulted in weak markets. Markets sold off again on SBI numbers which were way below estimates. Markets rebounded on Friday on strong growth outlook provided by L&T," he added.
India's annual rate of inflation continued to hover on the higher side, and was registered at 8.66 percent in April. Market analysts fear that persistent high inflation could lead to another round of hike by the Reserve Bank of India.
On a weekly basis, among the top gainers on the 30-scrip Sensex were: L&T, up 9.4 percent at Rs. 1,651.90; TCS, up 5.5 percent at Rs. 1,176.40; Cipla, up 3.8 percent at Rs. 315.95 and HDFC Bank, up 3.4 percent at Rs. 2,316.
Major Sensex losers included: SBI, down 12.2 percent at Rs. 2,322.05; ONGC, down 10.1 percent at Rs. 274.05; Reliance Communications, down 8.1 percent at Rs. 83.85, and Reliance Infra, down 6.2 percent at Rs. 568.45.
Asian markets ended moderately lower.
The Japanese Nikkei average ended the week 0.43 percent lower at 9,607.08 points, while the Shanghai composite index of the Chinese stock exchanges fell 0.44 percent at 2,858.46 points.
The Hang Seng of the Hong Kong stock exchange closed 0.33 percent lower at 23,199.39 points.
The European stock markets closed in the red with the outcome of weekend elections in Spain keeping traders edgy and on a downgrade by global ratings agency Fitch, which downgraded the credit rating for Greece.
Greece is saddled with huge debt and Fitch's downgrade came as a sign of waning confidence in the country's ability to restructure and reform its economy.
Among the European markets, the German DAX closed 1.84 percent lower at 7,266.82 points while the French CAC 40 ended 0.7 percent lower at 3,990.85 points. However, Britain's FTSE too moved up slightly at 5,948.49 points, up 0.38 percent.
Wall Street too closed the week on a weak note with the Dow Jones Industrial Average ending 0.66 percent lower at 12,512.04 points, while the S&P 500 moved down 0.34 percent at 1,333.27 points.
The technology heavy Nasdaq ended 0.89 percent down at 2,803.32 points.(IANS)