India will hand over Sanaullah's body: Shinde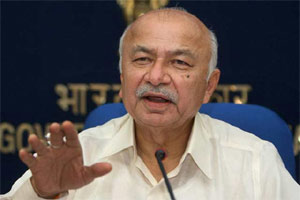 New Delhi, May 9 : India will send back the body of Pakistani prisoner Sanaullah, who succumbed to his injuries sustained in an attack in Jammu's Kot Bhalwal jail, Home Minister Sushilkumar Shinde said Thursday.
"The ministry of external affairs is coordinating with the Pakistani authorities to complete the formalities to send his body back home," Shinde told reporters here.
Asked about Pakistan's demand for an international probe, Shinde said: "I cannot comment on this now as no demand has come to us till now. When the demand comes, I will tell you."
Sanaullah was hospitalised at the Chandigarh hospital after his attack May 3, and died just before 8 a. m. Thursday.
Pakistan has demanded an investigation into the incident and said the culprits must be brought to justice. (IANS)