Idea Cellular emerges as most aggressive 2G bidder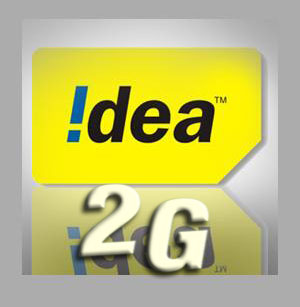 Details released by the Department of Telecom (DoT) has portrayed Aditya Birla Group firm Idea Cellular as the most aggressive bidder for the upcoming 2G spectrum auctions.
Idea Cellular has deposited the highest amount of money for the upcoming spectrum auctions among all bidders. According to the recently released data, Idea Cellular has deposited Rs 1,306.75 crore for 2G spectrum in the 1,800 Mhz band. The figure represents the highest amount deposited by any telco.
Credit Suisse said in its latest report, "Contrary to media reports, "This latest data shows that Idea is keen on bidding in all 22 circles to the maximum extent that it is allowed to bid even in Delhi/Mumbai."
An independent analyst said that the amount deposited by Idea Cellular gives it the potential to bid for 4 slots in the circles where they have lost their licenses, as well as two slots in almost all the other circles.
Therefore, Idea Cellular can bid to the maximum possible potential in case it desires so.
Rivals operators, viz. Airtel, Vodafone, Videocon, Telenor, have deposited Rs 102.75 crore, Rs 229 crore, Rs 648 crore and Rs 1,096 crore as earnest money for participating in the 1800 MHz band spectrum auctions.
DoT has announced that all the above-mentioned six mobile operators have qualified to participate in the upcoming spectrum auction.