I am not worried about FIR: Kumar Mangalam Birla
Submitted by Keshav Seth on Sat, 10/19/2013 - 15:46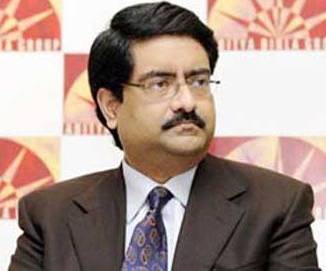 Industrialist Kumar Mangalam Birla on Friday said he was not worried about the FIR that the Central Bureau of Investigation (CBI) lodged against him in connection with the coal scam, claiming he did nothing wrong.
On Tuesday this week, the CBI lodged an FIR against Mr. Birla, charging him with conspiracy and corruption in connection with coal blocks allocation scam. The investigative agency believes that the allocation of a coal block to Mr. Birla's flagship firm Hindalco was unjustifiable.
Mr. Birla on Friday met Finance Minister P. Chidambaram and Revenue Secretary Sumit Bose in Delhi in connection with the coal scam case.
After the meeting, Mr. Birla said, "I am not worried about the FIR... I have done nothing wrong but I cannot comment on it now. Life moves on."
It was the 14th FIR registered by the federal investigative agency in the coal scam case. Apart from Mr. Birla, it also accused former coal secretary PC Parakh of misusing his authority to unduly benefit Hindalco.
Sources also said that Mr. Birla clarified his stand on Hindalco to finance ministry officials during the meeting. In addition, he reportedly spoke about the amount of Rs 25 crore that the CBI seized from Hindalco's Delhi office in cash.
Government sources said that the meeting was organized on the directive of the Prime minister to calm down industrialists who are on the boil because of the CBI's action against Mr. Birla.