HSBC says time not ripe for overweight on Dalal Street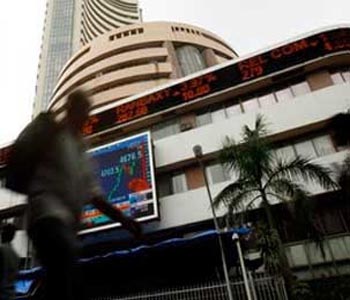 Mumbai - British brokerage HSBC Tuesday retained its 'neutral weighting' on the domestic market saying the time is not yet right for it to change its outlook.
"We don't think the time is yet right for us to change our neutral weighting on Indian equities. Valuations still look high and mutual funds are still very overweight on the market," HSBC Global Research said in a report.
"Also, there remains a risk of higher, not lower, interest rates. A positive is that some reforms have been put in place, but the impact on corporate earnings remains uncertain in terms of magnitude and timing," it said.
The report estimates MSCI India to trade at 16.5 times 12-month forward earnings against a long-term average of 15 times. This makes the domestic equities to be the second most expensive in Asia ex-Japan after the Philippines.
The outlook is surprising as the market has been on a song for the sixth consecutive day today hitting fresh record highs. It also comes within a week of the Swiss brokerage UBS pegging Nifty crossing past the 8,000-mound by December.
Markets today surged for the sixth session in a row today with benchmark Sensex rising 30 points to a new closing peak of 26,420.67 and the Nifty gaining 23 points to end at a record 7,897.50 on account of continued overseas fund inflows, lower oil prices and positive global cues.
However, gains were capped by fag end profit-selling at record levels as the Sensex shot up to a life high of 26,530.84 and the Nifty zoomed up to its all-time intra-day high of 7,918.55. Still, this is the second successive day that both indices hit new peaks. Yesterday, they had gained over one percent each.
Sustained buying by foreign funds as well as renewed purchases by domestic institutions also aided the uptrend. Foreign portfolio investors bought shares worth Rs 473.42 crore and domestic institutional investors picked up shares worth Rs 490.04 crore yesterday.
HSBC Research took a fresh look at its country ratings across Asia and has raised its weightings on Korea to neutral while Malaysia from neutral to underweight.
"Given what we view as attractive valuations, we maintain our tactical overweight on China," the report said.
After a rally in anticipation of Narendra Modi winning the elections, reality appears to have bitten the Dalal Street as investors consider the pace and risk of implementing reforms, it said, adding that on one hand the country has grabbed headlines with it seemingly blocking a WTO deal has started gradually to roll out various reforms.
Meanwhile, the domestic equities are the second-largest overweight among mutual funds after China, although these positions appear to be on the decline, the report said. (PTI)