HP reportedly working on Android tablet powered by Nvidia's Tegra 4 processor
Submitted by Darpana Kutty on Fri, 02/15/2013 - 20:36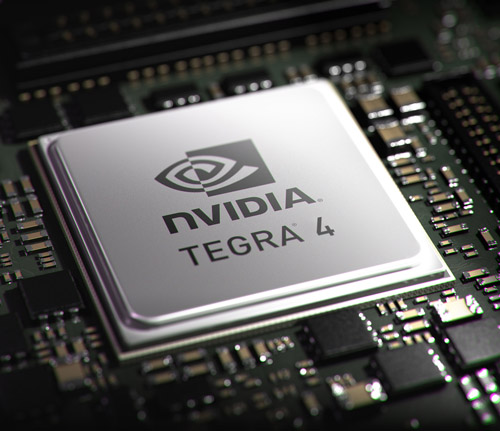 According to reports, Hewlett-Packard (HP) is preparing to foray into the high-end tablet arena by developing an Android-based tablet which will be powered by an Nvidia Tegra 4 processor --- a powerful chip boasting a modern A15 design.
The Tegra 4 system-on-a-chip (SoC) was unveiled by Nvidia at the 2013 Las Vegas Consumer Electronics Show (CES) last month. The quad-core Tegra 4 chip is based on ARM's Cortex A-15 design, and it also includes 72 Nvidia GeForce graphics cores.
The reports about HP creating an Nvidia Tegra 4-powered Android tablet make sense because even though HP is already selling tablets that run Microsoft's Windows 8 OS, the company has had a somewhat patchy record in mobile devices during the last few years. As such, it is quite possible that HP - which has already indicated that it is not interested in the ARM-based Windows RT - may adopt Google's Android mobile OS for its tablets, and probably even its smartphones.
As per a February 13-dated piece on tech blog ReadWrite, citing unidentified sources "familiar with the matter," HP apparently started working on a high-end tablet since before Thanksgiving. Noting that the reported tablet will be equipped with Nvidia's new Tegra 4 processor, ReadWrite blog post revealed that the mentioned tablet will likely be announced "soon."