Hoffman wants Radcliffe for daughter
Submitted by Supreet Sharma on Wed, 01/09/2013 - 12:18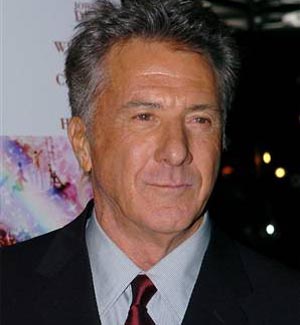 London, Jan 9 - Actor-filmmaker Dustin Hoffman won't mind if his 25-year-old daughter starts dating "Harry Potter" star Daniel Radcliffe.
The "Quartet" filmmaker thinks Radcliffe, 23, will be a "nice" match for his daughter Alexandra, who split from funnyman Jonah Hill in September, reports femalefirst. co. uk.
When told that Radcliffe describes Hoffman as his ultimate idol, the actor-filmmaker quipped: "That's really lovely. I thank you, Daniel. Does he have a girlfriend? Is he married? I have a 25-year-old daughter, Alexandra, so this could be a nice introduction."
Hoffman has a tip for Radcliffe to make it big as a leading man in movies, despite his short height.
"Make sure everyone cast around him is even shorter. My daughter's pretty small too. My kids are around 5 feet 4 inches or 5 feet 5 inches," he said. (IANS)