HCL Tech reports better-than-expected net profit; shares jump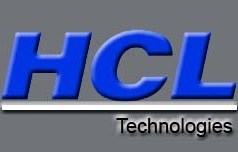 Shares of software services exporter HCL Technologies gained more than 2 per cent in early trade on Wednesday on National Stock Exchange (NSE), after the company reported better-than-expected rise in quarterly consolidated net profit.
HCL said its consolidated net profit jumped 41 per cent year-on-year and 16 per cent quarter-on-quarter to Rs 1,210 crore in the April-June quarter.
Consolidated revenue jumped 17 per cent year-on-year to Rs 6,944 crore in the quarter under review, while in U. S. dollar terms, revenue jumped 14 per cent to US$1,228 million
The country's third biggest software services exporter also enjoyed a 15 per cent quarter-on-quarter increase in earnings before interest & tax (EBIT) to Rs 1,461 crore during the quarter.
The growth in earnings was driven mainly by 24 per cent year-on-year growth in its European business and 15 per cent increase in U. S. business.
While revenues from BPO Services, Custom Application Services and R&D Services jumped 11 per cent, 6 per cent and 5 per cent respectively; infrastructure services revenue jumped 44 per cent year-on-year.
At 9:20hrs on Wednesday, HCL Tech shares were trading at a gain of 2.1 per cent at Rs 924.25 apiece on NSE.