Hamilton wins Spanish GP, Mercedes team-mate Rosberg runners-up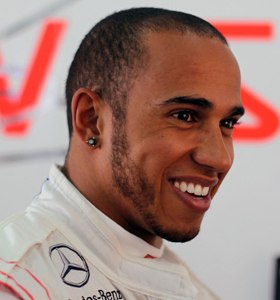 Barcelona (Spain), May 12 - Lewis Hamilton took the world championship lead from Mercedes team-mate Nico Rosberg after a closely fought victory in the Spanish Grand Prix on Sunday.
Hamilton leads Rosberg by three points after his fourth win in a row, reports the BBC.
Red Bull's Daniel Ricciardo ended up third and his team-mate Sebastian Vettel fourth.
Hamilton converted his pole position into a lead at the first corner and built a 2.6-second lead over Rosberg by lap 13.
Hamilton revelled over his difficult win, but creditted the team's engineers for keeping him posted on what he needed to do to maintain the gap between himself and Rosberg.
Rosberg said that he was disappointed, but gladly accepted a second place finish that places him in a good position in the championship. (ANI)