Govt. clears AKIC along with some other major infrastructure projects
Submitted by Rajvir Khanna on Tue, 01/21/2014 - 15:44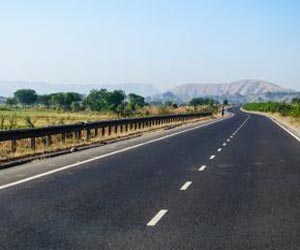 With an aim to provide a boost to India's economic growth, the union government's cabinet committee on economic affairs on Monday approved several major infrastructure projects.
The committee approved setting up of the Amritsar-Kolkata Industrial Corridor (AKIC) and the formation of the AKIC Development Corporation (AKICDC).
The Amritsar-Kolkata Industrial Corridor will be developed in a band of 150km to 200km on either side of the Eastern Dedicated Freight Corridor. It will cover at least 5.5 lakh square km in the seven states, viz. Punjab, Haryana, Uttarakhand, U. P., Bihar, Jharkhand and West Bengal.
The AKIC will be developed in a phased manner. The Phase-1 will be a pilot project during which at least one Integrated Manufacturing Cluster of ten square km each would be established in each of the seven states.
The committee also cleared a solar power unit under the Delhi-Mumbai Industrial Corridor. The solar power unit, which will be set at a cost of Rs 2,558.6 crore, is expected to prove a boost to the country's manufacturing sector.
A statement released by the government said, "The CCEA approved the formation of a Special Purpose Vehicle for implementation and operation of the model solar power project at Neemrana as a 100 percent subsidiary of the DMIC Development Corporation."
In the statement, the government also said that it had approved the utilization of Japan's support under the JICA through STEP (Special Terms for Economic Partnership) of Japanese official development assistance loans for the DMIC project.