Glenmark records 46.7 per cent fall in net profits
Submitted by Keshav Seth on Tue, 01/31/2012 - 22:10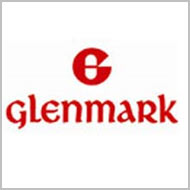 Glenmark Pharmaceuticals has recorded a fall of 46.7 per cent in the quarter till December 2011 manly due to the foreign exchange losses.
The Pharmaceutical company recorded a consolidated net profit of Rs 46.11 crore in the quarter compared to Rs. 86.52 crore in the same quarter of the previous year. The company said that it lost as much as Rs. 102 crore on dollar denominated loans due to the fall in the value of the rupee.
Gross margins of the company fell 56 bps as higher material cost and lower growth in India business affected business for the company. The EBITDA margin was below expectations due to higher R&D expenses of 760 million rupees, according to a note by Credit Suisse.
The company's shares fell 7 per cent after the company announced results for the quarter on domestic share markets. The shares opened weak due to weak performance and fell 6.64 per cent to Rs. 291.40 on the Bombay Stock Exchange (BSE). On the other hand, the shares fell 6.81 per cent to Rs 290.55 on the National Stock Exchange (NSE).
The fall was even more significant as the benchmark indices of both the stock exchanges increased in the day.
Technology Sector