Gilgit-Baltistan is part of Kashmir, asserts India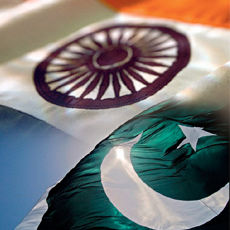 New Delhi, Jan 1 : Asserting that Pakistan controlled Gilgit-Baltistan was part of Jammu and Kashmir, India Friday said it was opposed to any move that changes the status of the disputed region.
"Any action to alter the status of any part of the territory under the illegal occupation of Pakistan has no legal basis whatsoever, and is completely unacceptable," said external affairs ministry spokesperson Vishnu Prakash.
The official's remarks came amid media reports quoting Gilgit-Baltistan's newly elected first Chief Minister Mehdi Shah that the strategically vital region had become the fifth province of Pakistan after Islamabad allowed elections there.
Shah had said that Gilgit-Baltistan has "no connection to Kashmir".
Objecting to Shah's remarks, the Indian official said: "The entire state of Jammu and Kashmir is an integral part of India by virtue of its accession to India in 1947."
Prakash said the Nov 12 assembly elections in Gilgit-Baltistan were aimed to conceal the rights abuses in the resource-rich territory, part of the erstwhile undivided Jammu and Kashmir.
"Pakistan's actions regarding Gilgit-Baltistan in the past few months cannot camouflage its illegal occupation of part of Jammu and Kashmir, nor can they hide the denial of basic rights to the people in that part for the past six decades," the spokesman said.
The elections for the first assembly in the region were conducted after the Pakistan cabinet in August approved the Gilgit-Baltistan Empowerment and Self Governance Order, 2009.
Also known as the Karakoram region, Gilgit-Baltistan has seen a separatist movement gaining momentum over the past few years amid alleged human rights violations, alarmingly low literacy levels, the absence of industry, deplorable road and communications links, poor energy sources and the lack of job opportunities that have fuelled the rebellion.
Nestled between lofty Himalayan mountains, the territory, which was once a major tourist expedition site, extends from Shinaki Kohistan to Chitral (in Pakistan) up to Tashkurgan (under Chinese occupation) and from Ladakh to Kargil in India.(IANS)