French motorcyclist Bourgin dies in Dakar accident
Submitted by Narinder Hans on Sat, 01/12/2013 - 18:04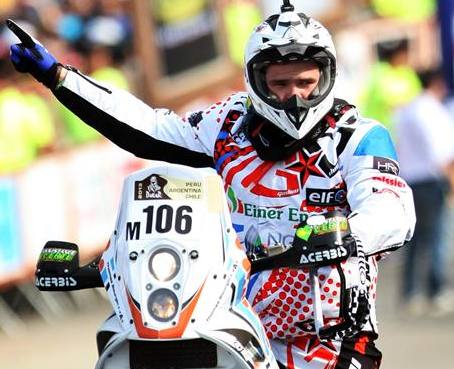 Santiago, Jan 12 : French motorcyclist Thomas Bourgin of KTM team died in an accident on a highway in northern Chile during the Dakar Rally.
According to police sources in Calama city, Bourgin died on Route 27 Friday, a highway linking San Pedro Atacama and Jama, after he crashed his motorcycle into a police vehicle, reports Xinhua.
It was the first time that the 25-year-old Bourgin, who occupied position 68 in the general table, competed in the race. He was also the youngest French participant in Dakar Rally.
This is the first death of a competitor in the 2013 Rally. Nevertheless, two particulars died after crashing an assistance vehicle from the Peruvian team Thursday.
Bourgin is the 26th motorcycle pilot to have died in the rally since the first Dakar Rally of 1979.(IANS)
Technology Sector