Former Tesco chairman MacLaurin criticises Leahy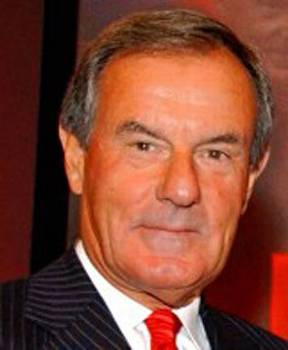 Former Tesco chairman and chief executive officer, Lord MacLaurin has now criticised the person he once appointed as his predecessor to lead Tesco, Sir Terry Leahy.
MacLaurin had appointed Leahy as Tesco's chief executive officer in 1997 but now said that he is sad to see the legacy left behind by Leahy, who headed the company for a period of 13 years. He noted that the supermarket chain failed to expand successfully in the US market as the company plans to exit its venture in the key retail market.
Tesco has said that it might sell its Fresh & Easy food shops in the United States after the unit was unable to achieve targets. Tesco said that it is considering various options for the unprofitable Fresh & Easy food shops and it also said that the company has been approached by various interested parties for the entire or parts of the company in recent months. Tesco also said that it might look at partnering other companies in the venture.
"When you judge his legacy, it's very sad. This company is not going to be fixed overnight. It is a two- or three-year job and I urge you [current chairman Sir Richard Broadbent] to give Philip Clarke and his team time to do this," said Lord MacLaurin.