Foodco Australia acquires the operations of Foodco New Zealand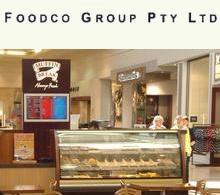 Foodco Group Australia, a retail food franchise business group, acquired the business of its New Zealand counterpart Foodco New Zealand, which operates the Muffin Break franchise in New Zealand.
Foodco Group Australia, which owns Muffin Break, Dreamy Donut and Jamaica Blue chains, said that the recent move of the company will strengthen the brand.
The food franchiser said that this transaction offers an opportunity to consolidate key business functions which will help the company to improve service to its customers and to perform more efficiency across Muffin Break outlets in New Zealand.
"The consolidation of the Australian and New Zealand businesses will strengthen the Muffin Break specialty bakery brand through closer interaction with Foodco's product, operational and marketing teams," said Serge Infanti, managing director of Foodco Australia.
According to the agreement, all the 36 New Zealand franchises will be added to the Australian business of the group.
Foodco already has more than 250 retail outlets in Australia.
Foodco said that the company is planning to expand the number of Muffin Break franchises to more than 50 within 24 to 36 months.