Flooded river breaches another Mississippi levee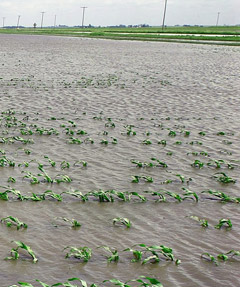 Washington  - Another of the many levees holding back the swollen waters of the Mississippi River broke on Friday, flooding the small town of Winfield, Missouri, the St Louis Post Dispatch newspaper reported.
The National Weather Service had issued a flash flood warning for the town of about 900 residents.
More than two dozen levees have been breached by flood waters along the vast river system, sending millions of litres into towns and prime agricultural land across the US Midwest, according to the US Army Corps of Engineers, which maintains the system.
Heavy rain that has added to the destruction was expected to continue over the weekend.
The weather service said the additional rain could cause the river to rise higher than earlier predicted.
About two dozen people have died as a result of the floods.
Extensive flooding earlier this month had already destroyed property and farmland across the heavily agricultural state of Iowa, contributing to an ongoing surge in food prices. Water from those floods along tributaries to the Mississippi River has surged downstream. (dpa)