EU's Ferrero-Waldner meets with Belarus opposition
Submitted by Mohit Joshi on Mon, 06/22/2009 - 23:05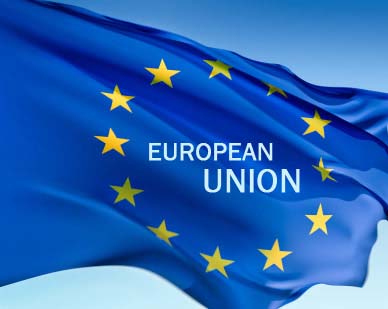 Minsk  - The European Union Commissioner for External Relations, Benita Benita Ferrero-Waldner, visited the authoritarian nation Belarus on Monday on an official visit.
It was the first-ever bilateral visit by the EU's external affairs commissioner to the former Soviet republic, Ferro-Waldner said at a Minsk press conference.
"I am here to see what has been done and what we can do," she said. "We in the EU do not wear rose-coloured glasses on Belarus... my goal is to inform the Belarusian people of the need for real reforms."
Ferrero-Waldner met with Belarus' opposition leader Aleksander Kozulin, and other members of political and civil groups opposing the rule of Belarusian President Aleksander Lukashenko.
During the 30-minute talks opposition officials told Ferrero-Waldner of "a total lack of freedom of speech, to gather, and to associate, and that our jails contain political prisoners," said Stanislav Shushkevich, a meeting participant.
Other complaints raised by opposition speakers included the Lukashenko government's unwillingness to permit new political parties and civic organisations, criminal prosecution of Belarusian students receiving assistance from the EU, and alleged faked weapons charges filed by state prosecutors against jailed opposition members.
One speaker, Dmitry Bondarenko, singled out Belarusian policy policy of breaking into apartments and confiscating and subsequently destroying EU flags, stickers, posters, and brochures on grounds of alleged danger to the Belarusian state.
"We told her (Ferrero-Waldner) that Lukashenko needs only money from the EU, and that his promises of reforms are a bluff," Bondarenko said.
"We would like to have normal relations with the EU," Lukashenko said at a Minsk press conference. "It is in our interests to work together."
Brussels in recent months has attempted to thaw long-cold relations with Minsk, cancelling a travel ban on Lukashenko and his top advisors to EU nations, and hinting through diplomatic channels cash-strapped Belarus might receive EU credits, were Lukashenko to loosen his authoritarian control of the country.
Belarus is a key route for the delivery of Russian energy supplies, particularly oil and to a lesser extent natural gas.
Lukashenko has run Belarus almost single-handed since taking control of the country in a 1996 constitutional coup. Recent Russian cancellations of tax and energy benefits for Belarusian goods and services have pushed his cash-strapped government to seek new trading partners in the West.
"We have an absolutely stable environment here," he said, citing Belarus' suitability as expansion market for European business.
Ferrero-Waldner was scheduled to meet with Sergei Martynov, Belarusian Foreign Minister, later in the day.
The EU recommends reform of Belarusian election law, enforcement of rights of assembly law, freedom of operation for NGOs, freedom of the press, and a halt to limits of individual rights, she said.(dpa)
Technology Sector