Egypt on alert after first MERS case detected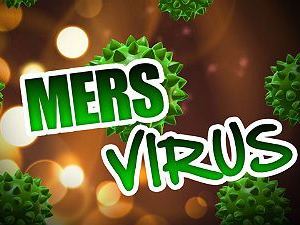 Cairo, April 27 - Egyptian health ministry said Saturday that it discovered the first case of the SARS-like Middle East Respiratory Syndrome (MERS) virus in an Egyptian man back from Saudi Arabia.
The 27-year-old patient took a medical examination Friday in a Cairo hospital, Xinhua quoted the ministry as saying in a statement. It added that the man was in a stable condition now.
Saudi Arabia has been severely hit by the MERS virus, as over 300 such cases have been reported and 92 people died since April, 2012.
The World Health Organisation in Geneva said Friday that it was "concerned" about the increasing number of the cases and it would provide more assistance for Saudi Arabia.
MERS is considered a deadlier but less transmissible cousin of the SARS virus, which erupted in Asia in 2003 and infected thousands of people.
The coronavirus was first discovered in mid-2012 in an old man with acute pneumonia and renal failure. It has spread from the Gulf countries to the northern Africa, southeast Asia and Europe, killing more than a hundred people and infecting hundreds of others.(IANS)