Dubai World crisis alarms analysts in China
Submitted by Hardeep Sidhu on Thu, 12/03/2009 - 19:07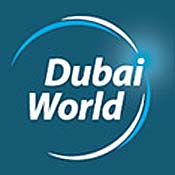 Beijing, Dec 3 : A Chinese analyst has warned that as the country's "real estate bubble continues to grow in size, a crisis similar to that at Dubai World is likely to take place in China".
"China's real estate bubble continues to grow in size," said Yi Xianrong, a researcher at the Institute of Finance and Banking at the Chinese Academy of Social Science.
"A crisis similar to that in Dubai is likely to take place in China, and the impact could be much more devastating," Yi was quoted by the Global Times newspaper of China as saying.
The global financial world went into a tizzy last week after Dubai World said it would need to restructure its debt, estimated at $59 billion.
The conglomerate, which has a host of companies under its fold, has interests in a wide range of businesses such as realty, infrastructure, logistics and economic zones, not just in the region but across a clutch of countries including India.
"The shocking news sets off a big alarm in China -- that any economy that's excessively reliant on real estate will collapse like Dubai," Global Times Thursday quoted Shi Hanbing, director of Shanghai Security News' opinion desk, as saying.
According to statistics from the China's central bank, the country's banks have lent 6.21 trillion yuan ($909 billion) to the real estate sector. The figure would be larger if private financing were taken into account.
"Chinese scholars believe that the local government's debt will be more than 13 trillion yuan," Shi, a popular financial commentator, said. "This does not include the debt of the state government."
Together with the government's 4-trillion-yuan stimulus package, "China will become a country with the craziest infrastructure investment, which would almost certainly result in huge amounts of bad loans, like what happened in the 1990s," Shi said.
"The US housing market collapsed because of trying to boost its economy with real estate," Shi quoted Huang Weiping, an economist at Renmin University of China as saying.
"Japan's housing sector also collapsed for the same reason. China will have the same fate if it relies upon real estate development."
State-run Dubai World Tuesday admitted some of its subsidiaries were in financial trouble and that it would expedite the process to restructure the $26 billion owed by these entities.
"The proposed restructuring process will only relate to Dubai World and certain of its subsidiaries including Nakheel World and Limitless World," the conglomerate said in a statement.
"The total value of debt carried by the companies subject to the restructuring process amounts to approximately $26 billion, of which approximately $6 billion relates to Nakheel."(IANS)